About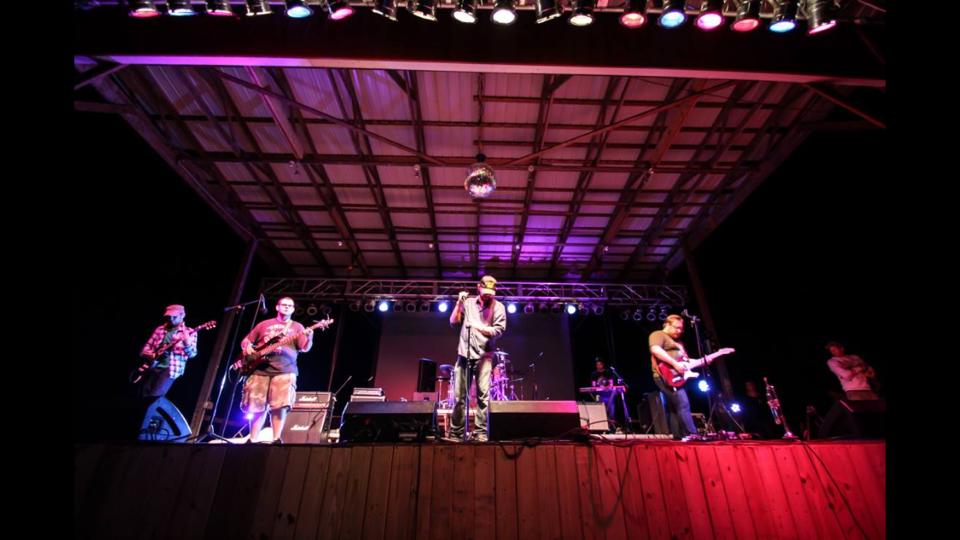 The quirky, indie pop group from Morgantown, KY known as 00 the Rabbit (Double Zero the Rabbit), began as the music project of Russell Brooks. After his DIY 2006 album Boom Ching, he incorporated more musicians to the live stage. Band members include Ryan Doughty on bass and trombone, Andy Guilarian on keys, Cole Porter on guitar, Adam Williams on guitar and trumpet, and James Thompson on drums.
Gourd of Bees (2007) followed directly after Boom Ching and featured a wide variety of instruments and musicians including the Lost River Cavemen. The album seemed to visit many genres including rock, blues, electronica, and folk. During this time, the band seemed to grow in popularity with visits to many of Bowling Green, KY's night spots including Tidball's and State Street pub and appearances on WKU's Revolution 91.7.
The next album, Bad Machine (2009), seemed to pick up where Gourd of Bees left off and continued visiting different genres. With the addition of saxophonist Ryan Stiles and guitarist Shawn Coots, the track Momentum creates a mysterious and jazzy groove that seems hypnotic over Brook's repetitive vocals.
Head Count (2010) was their last full-length album to date and Russell Brooks recorded most of the songs on his own with a little help from the rest of the band. 00 the Rabbit's spectrum of genres seemed to grow again, spanning from the symphonic-sounding title track Headcount, to the new age Some Kind of Fool.
The band continues to play shows at Tidball's in Bowling Green, KY and maintains packed shows each year. Rather than put out a new album, the band introduces lucky audiences to new works at each show; so it's important to always be ready for next revelation of this strange yet intriguing group from Morgantown.